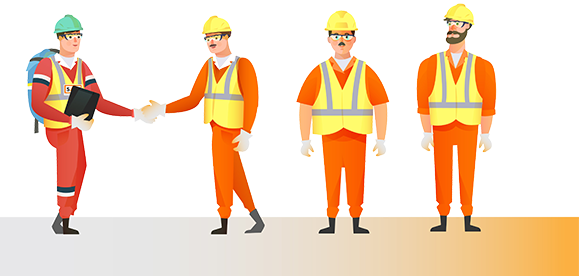 Everything we do is driven by our primary motto, "Preventive Safety First and Foremost". We pride ourselves on our uncompromising commitment to the highest quality and safety standards, ensuring that the safety and well-being of our technicians, clients and the general public comes first. Operating in a high risk environment, it is our responsibility to ensure that every little detail is taken into consideration in our planning and operations.
But what differentiates SA Habitats from the other vendors in the market?
SOLUTION-BASED SERVICE: SAVES TIME, REDUCES COST AND IMPROVES EFFICIENCY
Our services are designed to anticipate and solve your problems before they happen. We do this through a detail-oriented approach in our quality management systems, designed specifically to save you time and money while boosting your overall production efficiency.
FOCUS ON LONG-TERM PARTNERSHIPS
We place great focus on nurturing long-term partnerships with our clients, employees and suppliers. Strong relationships enable us to grow and improve as an organisation, which is an essential element for our continued success in the market.
COLLABORATIVE PHILOSOPHY
We embrace a collaborative philosophy in all aspects of our business, including a collaborative design process and QA testing with manufacturers and suppliers for superior product performance and efficiency. Your success IS our Success. We believe in creating a win-win situation for all parties.
SUSTAINABLE GROWTH OF MARKET PRESENCE
Our long-term partnerships and collaborations allow us to continue investing in R&D and efficient quality and management systems. This effectively enables our organisation to achieve sustainable growth of market presence and in turn, reinforces our ability to continue contributing to the overall market and industry development through premium value products and services.
PARALLEL PREVENTIVE SAFETY SYSTEM
With our meticulously designed Parallel Preventive Safety System (PPS System), we ensure that every single detail in our business operations is taken into consideration, the result of which is reflected in our zero accidents track record. The system is made up of four key processes: HR, Product, Customers & Suppliers, and Operations. It is vital for our business that these four processes – our primary activities – function in parallel, ensuring that we are always on hand to protect your business.
ZERO ACCIDENTS TRACK RECORD
As a combined result of our experience, attention to detail and uncompromising commitment to safety and quality, we were recently awarded the "1.5 Million Safe Man-hours Without Lost Incident" Certificate by ExxonMobil and SapuraKencana Petroleum.
Contact us for more information
Crisis Response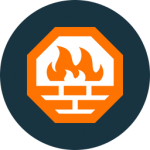 Our on-site technicians will report directly to the management team for immediate crisis management without having to go through lengthy communication channels. We ensure that there is always a direct line of communication for immediate response to any crisis situation that arises, regardless of time or distance.